Many Car Boots updated for 2015

click here to see the latest carboot updates.
Carmel students raising money to help endangered animals in Borneo
A GROUP of students is organising a car boot sale to help them go on a trip to a nature reserve in Borneo.

Students from Carmel College will hold the sale on Sunday, April 26 to help students raise some of the £3,700 they each need to make the trip.

The trip will centre around the nature reserve which works to support endangered animals such as orangutans
...see Merseyside page


Latest 2015 car boot additions / updates

2015
April
9th updated carboots Cannock, Muckley Corner (Staffs) Rabbit Run (Hilton, Shropshire)

5th carboots updated Chale (IoW) United Counties Showground Nantyci Carmarthen Dyffed (shown in Pembroke)

added Rathcoole (Co Antrim, N Ireland)

4th: carboots updated Glanmire (Co Cork, Ireland) Warlingham RFC (Surrey) Storrington (Sussex) Cardiff (Glamorgan) Windsor Racecourse (Berkshire) Ilchester (Somerset)

2nd: added Gowran Park (Co Kilkenny, Ireland) Oldham (Manchester) Carrickfergus (Co Antrim, N Ireland) Cowbridge (Glamorgan) Spalding (Lincs) Hessle (Hull, Yorkshire) Birkenshaw (W Yorks) Northwich (Cheshire)

updated Sewerby Clifftop (Bridlington, Yorkshire) Paull (Yorkshire) Gotham, Brinsley, Calverton (Notts) St Patrick's (Greystones, Co Wicklow, Ireland)

1st: updated carboots Sheffield Antiques Quarter (Yorkshire) Ballymoney (Co Tyrone, N Ireland)
added Clifden (Co Galway, Ireland) Selskar & Ballyseskin (Wexford, Ireland) Saltfleet (Louth, Lincs)


March
31st carboots updated BigBoot (Wellington St, Peterborough, Cambridge) NCW Community Centre (Newcastlewest, Co Limerick, Ireland) Corton (Lowestoft, Suffolk) Heaton Mersey (Stockport, Cheshire) Seaford Scouts (Seaford, Sussex) Chiswick (London W4)

added Tewkesbury Gloucester)

30th car boots added Milton Keynes (Bucks) Stanley (Co Durham)

29th carboots updated Redlands (Bristol, Somerset) Castle Combe (Chippenham, Wiltshire) St Donard's (Belfast, N Ireland) Girvan (Ayrshire, Scotland) Carlisle Racecourse (Cumbria) Dumfries, etc. (Scotland) Reading (Berks)

added 3 Cocks (Brecon, Powys) South Milford (W Yorkshire) Dundalk (Co Louth, Ireland) Ferndown (Dorset) Huntington York (N Yorks) Lancaster (Lancs) Penistone (S Yorks) Wheaton Aston,
(Staffordshire) Swansea (Glamorgan)

28th addedSt Mary's, East Grinstead (W Sussex)

updated Simpson's Supermarket, Carndonagh
(Co Donegal, Ireland))

27th carboots updated Castleblaney (Iontas, Co Monaghan, Ireland) St Johnston (Co Donegal, Ireland) Wisbech (Cambridgeshire) St Brelade (Jersey, Channel Islands)

added St Crispins School London Road Wokingham (Berks) Spalding Grammar School Priory Road, Spalding (Lincs)

26th: updated Hawick (Borders, Scotland)

25th: added Brighton (Sussex)
St Albans (Herts) Clontarf (Dublin, Ireland) Chorleywood (Herts) Saffron Walden (Suffolk)

updated Northwich (Cheshire) Keighley (Yorkshire)

23rd: car boot added Coventry (Warwickshire) St Helens (Merseyside) Bristol (Somerset)
updated Newquay (Cornwall) Giffnock (Glasgow, Scotland) Northampton (Northants) Stockport (G Manchester) Bath (Somerset)

21st carboot added Heckington (Lincs)
updated Barnsley (Yorks)

20th updated Spetisbury (Dorset) Ascot (Berkshire) LLanfyllin (Powys)

carboots added Morecombe, Carnforth (Lancs)

18th car boots updated Stoke Poges (Bucks)

added St Helens (Lancs & Merseyside)

17th carboots added Bradfield CC (Berkshire) Douglas (IoM) Inverkip (Renfrew, Scotland) High Peak (Derbyshire)

updated eboot (West Midlands) Milngavie (Glasgow, Scotland)

15th: carboots added Marino (Dublin, Ireland) Wisbech (Cambridgeshire) Dumfries (Scotland)

car boots updated Roundwood (Co Wicklow, Ireland) Middlewich (Cheshire) Worthing (W Sussex)

14th: carboot added Wimbourne (Dorset on Easter Monday)

9th car boots updated Pendeen (Devon / Cornwall)

6th updated North Petherton (Somerset)

3rd: added Southampton (Hampshire) Braddan (IoM)

updated carboots Lidlington (Beds) Driffield, High Storrs (Yorkshire)

1st: car boots updated Aldershot, Farnborough (Hampshire) Stafford, Wolverhampton (Staffs) Fontwell (Sussex)

added Burton (Staffs) Stamford (Lincs) Tonge Fold (Lancs) Monmouth (Gwent) Cullompton (Devon)

---
Has carboots

R

us helped you?
Please support it by buying me a pint (£2.50 here) using PayPal or use advertisers through this site.
Please click on map below to view all details of car boots in the area.

To see latest car boot additions click here.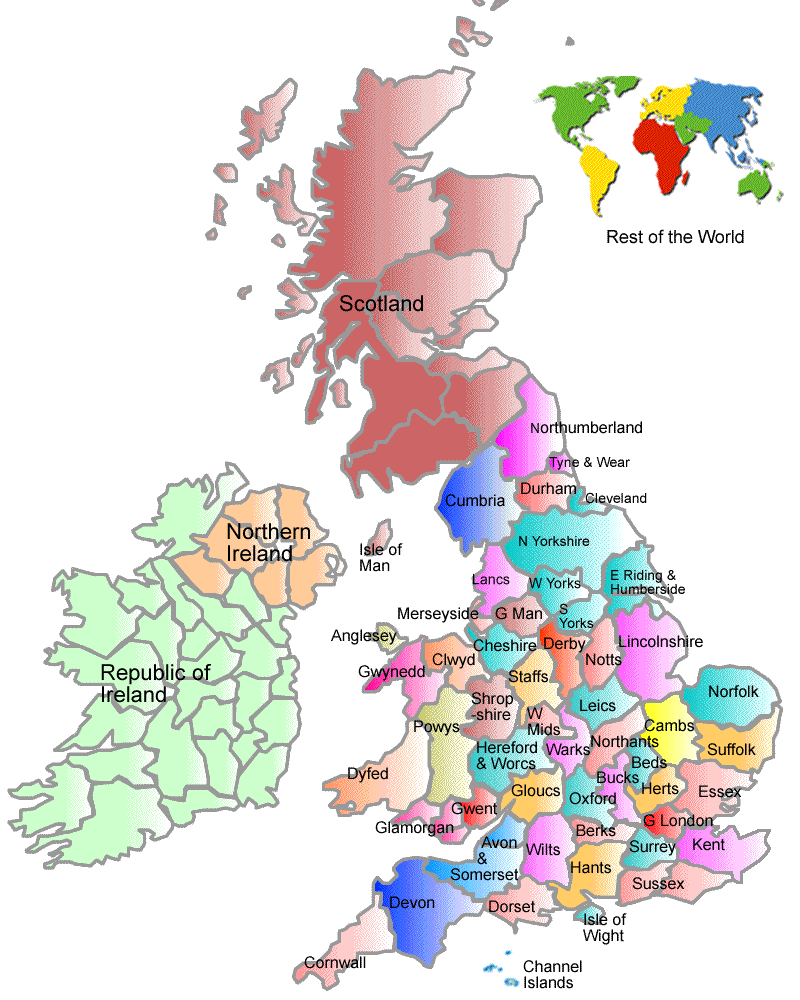 Please click on an area above:-
Or: select area from drop-down menu:


Going on holiday? Check out the car boots in the area.

Unitary authorities (e.g. Warrington): click on the old county.


------------------------------------------------------------------------------------------------------------------------------------------------------------------


The UK has

'Car Boot Sales', what do others have?:
France - Brocante / vide-grenier (empty your attic) / Troc et Puces (exchanges)
Australia - Swap Meet
USA - Garage Sale
Wales - Arwerthiant / Sêl Cist Ceir
Ibiza - rastrillo
Greece - Flohmarkt / Παζάρι
Netherlands - kofferbakmarkt(trunk barge = barge-boot)
Italy - 'sofitte in piazza'(= cash in the attic) also 'mercato delle pulci' = flea market; 'mercato dell'usato' = car boot
Finland - kirpputori
Denmark - Loppemarked/kraemmermarked
Sweden - bakluckeloppis / bakluckan / loppemarknad
Norway - Loppemarked / loppis
Car Boot Sales: facts & figures


Each year 1.5 billion pounds are spent at Car Boot Sales in the UK.
One million people visit Car Boot Sales every weekend during the season.
Average spend £9.61 per visit.
Most profitable boots London (£83), Wales (£80) per boot full


Tips for buying / selling:

Buying:

get up early!
always bargain
check all the boxes
check for damage
beware of electrical items unless seen working

antispam link

Selling

Take plenty of change and plastic bags
Use a bum-bag to keep money safe
take warm clothing
clearly display your items - make book and video titles easily seen
put a tablecloth / sheet on your table
price up the bigger items beforehand
take some stationery: pens, pencils & stickers
be honest, helpful and remain polite
on arrival, walk round for 10 mins, then set up your pitch, otherwise you will be overwhelmed.
selling for a charity? If so consider using the GiftAid form to donate your takings - this may increase the amount by 25%


click here to join
Has carboots

R

us helped you?
Please support it by buying me a pint (£2.50 here) using PayPal or use advertisers through this site.
Advertisers


Reclaim mis-sold PPI for FREE
Martin's MoneySavingExpert.com

Activcheltenham and Activbath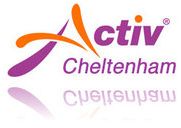 Web Visits
Has carboots

R

us helped you? Please support us with a donation using PayPal or use advertisers through this site.