Bizzy Boots Car Boot Sales Ltd have teamed up with Peterborough Greyhound Stadium for Big Boot 2.
Tony D'Alessio said: "With the Big Boot Car Boot doing so well at Wellington Street it was only right to seek another venue, as we often get full there and have to turn people away.

That wasn't very nice, but they now have a good alternative."

The Greyhound car boot will run every Sunday and Bank Holiday Monday until 26 October, while the Big Boot Car Boot Sale runs on Sundays until 12 October.
More details on the Cambridge page



Dismay as Cheltenham racecourse car boot market to be scaled back
The Glouchestershire Echo reports that stall holders at Cheltenham's car boot market have voiced dismay after it was announced it would close on three weekends of the month.
The weekly event, at the racecourse, attracts hundreds of people who come along to pick up bargains and peruse an Aladdin's cave of first and second-hand goods.
But after organisers said racecourse bosses had cancelled their current rent agreement, it looks set to take place on a once-a-month basis.
Dean Morgan, 48, from Bamfurlong Lane, in Staverton, has run a stall selling car entertainment systems for the past eight years.
He said: "It's very disappointing that the market is not going to take place weekly anymore.
"There's no other market of that size in Cheltenham. On a good day I could make up to £2,000.
"I am scratching my head about where I'm going to go instead. There are markets in Gloucester which we might try but there not likely to be as good.
"It's a shame because there is a really good atmosphere at the racecourse.
"A lot of the traders know each other and pitch in the same place every week.
"I don't know why we are not being allowed to go there.
"It is almost as if under the new racecourse management, they feel a car boot market lowers the tone because it's such a prestigious venue."
The market will run as normal until the end of May, with stall holders welcome to set up from 6am on Sundays, opening to customers between 9am and 2pm.
Then its next opening dates will be June 8, July 6, August 3 and 17, and October 19.
A new market will be opening in Pershore on the dates when the Cheltenham market will not be running.
Bill Kimberley, who runs the car boot market every week, said the schedule change was due to the number of corporate events taking place at the racecourse.
"It is a shame because it's a big thing," he said.
"It has probably been running for the last 10 years.
"We get several hundred people every week and probably as many as 1,000 on some occasions.
"But the racecourse has got new management and they say they have got targets in terms of the corporate side of things and the amount of events they hold there."
However, Mr Kimberley said he was hopeful in future it would be possible to hammer out a new agreement to resurrect the car boot on a weekly basis.
"At least we haven't lost it altogether," he added. "We want to make sure people know it is still opening on certain dates.
"There may be scope for sorting out a new agreement to keep it at the racecourse down the line."
Racecourse bosses were unavailable to comment on the matter
.

Car boot, crafts & concert at new gala


THE first Crowle and Ealand Gala will be held on the weekend of June 21 and 22.


Organised by Crowle deputy mayor Ron Stewart, the weekend event will feature a range of activities around the town.

On the Saturday there will be a five-a-side football competition from 10am to 2pm at Windsor Park, run by Ian McCluskey, with crafts and a demonstration at the Methodist Chapel from 10am to 3pm, and a car boot sale in St Norbert's School grounds from 10am to 2pm.

There will also be an art exhibition at the school from 10am to 3pm and the Crowle Heritage Trail Walk from the Market Place at 2pm.

Also in the Market Place, from 10am to 2pm, there will be a wet sponge and stocks, fire service and first responder displays and community stalls. The White Hart pub will run a beer festival from 2pm to 8pm, the community hall will have a bakery competition and live music will be performed from 7pm at the Methodist Chapel.

The Sunday will feature family sports in Windsor Park from noon to 3pm, a treasure hunt in Ealand Park from 4pm to 6pm and an art exhibition at St Norbert's School from 10am to 3pm.

There will also be a Crowle Pre-Enclosure Walk from the Market Place at 2pm and a concert at Ealand Victory Hall at 7pm.

For more details, see Lincolnshire page or pick up a leaflet in Crowle and keep an eye out for posters.




Latest 2014 additions / updates include:-

April
23rd: Middleton in Teesdale (Co Durham) Levenmouth (Fife, Scotland) Charlbury (Oxford) Hawaorth (W Yorks) Blackpool (Lancs) Coventry (Warks) Warrington (Cheshire) Ashford (Kent) Dundrum (Dublin, Ireland) Whiteness (Shetland, Scotland) Paisley (Scotland) Kendal (Cumbria) Jersey (Channel Islands)

21st: updated: Needham Market (Suffolk) Dun Laoghaire (Co Dublin, Ireland)
added: Poole (Dorset) Ballynahinch (Co Down, N Ireland) Fraserburgh (Scotland)

20th: Lisburn (Co Antrim, N Ireland)

19th: Coventry (Warks) Wadebridge (Cornwall) Ty Mawr (Clwyd) Symondsbury (Dorset) Weardale (Co. Durham) Castlethorpe, Scunthorpe (Lincs) Bamburgh (Northumberland) Penkridge (Staffs)

18th: Telford (Shropshire) Pershore (Warwickshire) Ringmer (Sussex) Sheffield (Yorkshire) Downpatrick (Co Down, N Ireland) Brandon (Warwickshire)

17th: Withybush (Dyfed, Pembrokeshire)

16th: Stokesley (Yorkshire) Birmingham (W Midlands) Llanrwst (Conwy) Eastbourne (E Sussex) Crosspool (Yorkshire) Stoke on Trent (Staffs) Dromore (Co Down, N Ireland)

15th: Carrick (Co Leitrim / Roscommon, Ireland) Downham Market (Norfolk) Tynemouth (Northumberland) Slingsby (N Yorkshire)

14th: Yorkshire - many updates

13th: Sutton Coldfield, Hockley Heath, eBoot (West Midlands) Liverpool (Merseyside) Giffnock (Glasgow, Scotland) Grimsby (Lincs) Walldorf (Germany)

12th: Stockton, Hartlepool, Middleton-in-Teesdale (Co Durham) Chelford (Cheshire) Coleraine (Co Londonderry, N Ireland) Leek (Staffs) Woodley (Berkshire) Blunsdon (Wiltshire)

10th: Keelby (Lincs) Evesham (Worcs) Poole (Dorset) Cobh (Co Cork, Ireland) Bridlington (Yorks) Hamilton, Rosebank, Inverkeithing (Scotland) Stowmarket (Suffolk) Letterkenny (Co Donegal, Ireland)

7th: Tarporley (Cheshire) Truro (Cornwall) Calverton (Notts) Peterborough (Cambridge) Thatcham (Berks) Chichester (Sussex) Clondrinagh (Co Limerick, Ireland) Ecclefechan (Scotland) Stockport (Cheshire)

4th: Padiham (Lancs) Bromsgrove (Worcs in Hereford & Worcs) Fethard (Co Tipperary, Ireland) Bakewell (Derbyshire) Sleaford (Lincs) Bedlington (Northumberland) Croydon (Surrey)

3rd: Govan Largs (Scotland) Newcastle (Northumberland) Shipton (Gloucester) Donaghadee (Co Down, N Ireland) Reading (Berkshire) Coventry (Warwickshire)

1st: Scunthorpe (Lincs) Peterborough (Cambridgeshire)
March 31: Bootle (Merseyside) Hayle (Cornwall)

29th: Hinckley (Leicestershire)

28th: Leek (Staffs) Budleigh Salterton (Devon) Aylesbury, High Wycombe (Bucks) Gerrards Cross (Berks)

March:
27th: Plymouth (Devon) Brookenby (Lincs) Worplesdon (Surrey) Peel (IoM)

26th: Offenham (Worcester in Hereford & Worcester) Chatteris (Cambridgeshire)

24th: Alnwick (Northumberland) Stoneleigh, Whyteleafe (Surrey) Driffield, Hutton Cranswick (E Yorkshire)

23rd: Wisbech (Cambridgeshire)

22nd: Edinburgh (Scotland)

21st: Sutton Scotney (Hampshire) Birkenhead (Merseyside) Dursley, Chalford (Gloucestershire) Spalding (Lincolnshire)

20th: Colwyn Bay (Conwy, Wales) Shavington (Cheshire) Myddfai (Carmarthen, Pembrokeshire) Yoker (Glasgow, Scotland)

19th: Sulby (IoM) Market Rasen (Lincolnshire) Ilchester (Somerset) Lucan (Dublin, RoI)

13th: Newbury (Berkshire) Dunstable (Bedfordshire)

11th: Leeds (W Yorkshire) Romiley (Greater Manchester)

6th: Rotherham (S Yorkshire)

5th Cardington (Bedfordshire)

4th: Bourton (Dorset)

February
27th: London (N16) Erskine (Scotland)

24th: Sennelager (Germany)

22nd: Burghfield (Berkshire)

21st: Ashton under Lyne (Greater Manchester)

20th: Titchfield (Hampshire)

17th: Sheffield (S Yorkshire) Ripley (Derbyshire)

14th: Fordham (Cambridge) Aldershot (Hampshire)

13th: Leek (Staffs)

12th: Greenock (Glasgow, Scotland) Tandragee (Armagh, N Ireland) Chiswick (London W4)

11th: Resolven (Glamorgan) Upper Norwood (London SE19) Purley (Surrey) Bradley Stoke (Somerset) Southampton (Hampshire)

9th: Leamington (Warwickshire)

8th: Rufforth (Yorkshire) Epsom (Surrey) Gillingham (Kent)

7th Godmanchester (Cambridgeshire)

5th: Brick Lane (London E1) Balfron (Glasgow, Scotland) Stenton (East Lothian, Scotland) Brigg (Lincolnshire)

2nd: Birmingham (West Midlands) Glanmire (Co Cork, Ireland) Bray (Co Wicklow)

January:
31st: Glenrothes, Stirling, Troon, Inverkeithing, Fochabers (Scotland)

30: Moira (Derbyshire) Pimlico (London SW1V) Nuneaton (Warwickshire) Ibstock (Leicestershire) Exeter (Devon) Lidlington (Bedfordshire)

29: Kempsey (Worcs - Hereford & Worcs) added but Ravenshead, Brinsley & Awsworth (Notts) all permanently closed.

28th: Bedale (N Yorkshire)

27th: Leek (Staffs) Douglas (IoM) Puchong (Malaysia)

21: Liverpool (Merseyside)

17th: Ramsbottom (Yorkshire) Worcester (on Hereford & Worcester page)

16th: Timberscombe (Devon), Cyprus (Abroad)

13th: Sandtoft (Lincs) Budleigh Salterton (Devon) Southsea (Hampshire)

8th: Wood Green (Cambridgeshire)

6th: Darlington (Co Durham) Llandegla (Wrexham, Clwyd)

3rd:East Morton (W Yorkshire)


---
Has carboots

R

us helped you?
Please support it by buying me a pint (£2.50 here) using PayPal or use advertisers through this site.
Please click on map below to view all details of car boots in the area.
To see latest additions click here.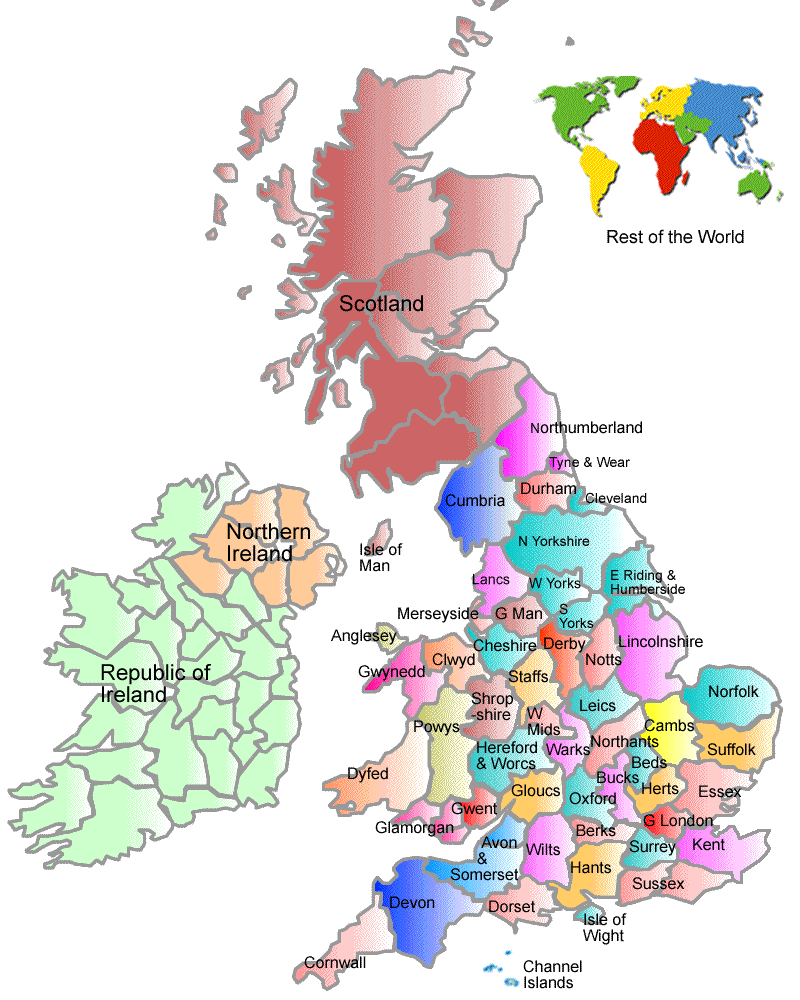 Please click on an area above:-
Or: select area from drop-down menu:


Going on holiday? Check out the car boots in the area.

Unitary authorities (e.g. Warrington): click on the old county.


------------------------------------------------------------------------------------------------------------------------------------------------------------------


The UK has

'Car Boot Sales', what do others have?:
France - Brocante / vide-grenier (empty your attic) / Troc et Puces (exchanges)
Australia - Swap Meet
USA - Garage Sale
Wales - Arwerthiant / Sêl Cist Ceir
Ibiza - rastrillo
Greece - Flohmarkt / Παζάρι
Netherlands - kofferbakmarkt(trunk barge = barge-boot)
Italy - 'sofitte in piazza'(= cash in the attic) also 'mercato delle pulci' = flea market; 'mercato dell'usato' = car boot
Finland - kirpputori
Denmark - Loppemarked/kraemmermarked
Sweden - bakluckeloppis / bakluckan / loppemarknad
Norway - Loppemarked / loppis
Car Boot Sales: facts & figures


Each year 1.5 billion pounds are spent at Car Boot Sales in the UK.
One million people visit Car Boot Sales every weekend during the season.
Average spend £9.61 per visit.
Most profitable boots London (£83), Wales (£80) per boot full


Tips for buying / selling:

Buying:

get up early!
always bargain
check all the boxes
check for damage
beware of electrical items unless seen working

antispam link

Selling

Take plenty of change and plastic bags
Use a bum-bag to keep money safe
take warm clothing
clearly display your items - make book and video titles easily seen
put a tablecloth / sheet on your table
price up the bigger items beforehand
take some stationery: pens, pencils & stickers
be honest, helpful and remain polite
on arrival, walk round for 10 mins, then set up your pitch, otherwise you will be overwhelmed.
selling for a charity? If so consider using the GiftAid form to donate your takings - this may increase the amount by 25%


click here to join Advertisers



Reclaim mis-sold PPI for FREE
Martin's MoneySavingExpert.com

Activcheltenham and Activbath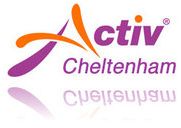 Web Visits
Has carboots

R

us helped you? Please support us with a donation using PayPal or use advertisers through this site.