Many Car Boots updated for 2015

click here to see the latest updates.


Derby's Cattle Market car boot sale makes its return - to bargain hunters' delight
The Derby Telegraph reported HUNDREDS of people flocked to Derby's Cattle Market today for the eagerly-awaited return of its car boot sale. Originally, it was thought the event would return last Sunday - but negotiations with a contractor to run the event were not completed in time. Opening today, it was be more than three months since the popular car boot sale was closed suddenly, with Derby City Council blaming staff at the event for "choosing not to carry on with their jobs". But shoppers today said they were delighted to see its return, with more than 600 people turning out first thing this morning.


Dove House car-boot sellers banned until 8.30am in bid to ease traffic gridlock
CAR-BOOTERS are causing Sunday morning traffic congestion in east Hull according the "Hull Daily Mail" on 27 August
Hull City Council has ordered Dove House Hospice to stop cars getting onto the east Hull site until 8.30am after residents living nearby complained about early-morning traffic and inconsiderate parking.
However, the restriction has caused a build-up of traffic in the streets around the hospice in Chamberlain Road, with people often waiting hours to get on the site.
Now, the charity fears the car boot sales could be forced to stop unless traders stay away until 8.30am and bargain-hunters stop turning up before 9.30am.




Latest 2014 additions / updates include
many for 2015

October

24th updated Milllenium Centre (Stranraer, Scotland) Essington & Cannock (Staffs)

21st updated Caragh (Co Kildare, Ireland) Yeovil Showground (Somerset)

19th forum repaired, links gradually being added from individual listings.

17th updated Castlebar (Co Mayo, Ireland) Lydiate Scouts (Liverpool, Merseyside) Buncrana (Co Donegal, Ireland)

16th Many updates in Ireland - Cos Carlow Cavan Clare Dublin Kerry Kildare Kilkenny Longford Louth Wexford Wicklow

added Manx Legion (Douglas, IoM) Colwyn Bay (Conwy) Coleraine (N Ireland) Newbury (Berks) Nutberry Farm, Ripley (Surrey) Auto Jumble/ Carboot, Tullow (Co Carlow, Ireland) Cowbit (Lincs) Northwich (Cheshire)


14th
updates Elevation (Ennis, Co Clare, Ireland) Glanmire (Co. Cork) Raystede Ringmer (E Sussex)

13th additions Culmore NS (Swinford, Co Mayo, Ireland) Cormeen (Co Meath, Ireland) New Ross (Co Wexford, Ireland)

Greysteel (Co Londonderry/Derry, N Ireland)
updated Dunmanway (Co Cork, Ireland) Kilcar (Co Donegal, Ireland) Ballybunion (Co Kerry, Ireland) Moynehall (Co Cavan, Ireland) Belgooly (Co Cork, Ireland)
Armagh (Co Armagh, N Ireland) Newtownabbey (Co Antrim, N Ireland) Lisburn (Co Armagh, N Ireland) Irvinestown (Co Fermanagh)
East Kilbride (Glasgow, Scotland)

12th updated Romford (Essex) Battersea Boot (London SW11) Stirling (Scotland) St Donard's (Belfast, Co Antrim, N Ireland restarts 2015) Elim Church (Lisburn, Co Antrim, N Ireland - restarts 2015) Latymer School (Edmonton, London N9) Gigantic Boots (Northolt, London UB5 +South Ruislip, London HA4 + Uxbridge UB8) Potterspury (Northamptonshire)
High Storrs (Sheffield, Yorkshire)
added Corstorphine School (Edinburgh, Scotland - next: May 2015) Yeovil Showground (Somerset)

11th added Stapenhill (Derbyshire) Fenstanton FC (Cambridgeshire) Cats Protection, Ipswich (Suffolk) Horsey Car Boot, Halifax (W Yorkshire) Amersham School (Bucks) HEY Smile (Hull, E Yorkshire) Tattershall Thorpe (Lincs) Amble Quayside (Northumberland) Cormeen (Co Meath, Ireland)

updated Onchan (IoM) A47 Leicester (Leics) Blochairn (Glasgow, Scotland) St Philomena's Carshalton (Surrey) Ripon CC (N Yorkshire) Matford Pk, Exeter (Devon) Bridlington Lions (E Yorkshire) Dove House (Hull, Yorkshire) Tiffin School, Kingston (Surrey) Chorleywood & Wendover (Herts) Lock Leven (Kinross, Scotland) Kirkintilloch (Glasgow, Scotland) Sledmere Ho, Driffield (E Yorks) Miola, Sandbach (Cheshire) Colchester & Weeley (Essex)

10th updated Fawcett's Field, New Milton (Hampshire) Clitheroe Auction Mart (Lancashire) Car Bootle, Bootle (Merseyside) Pottington & Landkey (Devon) Tranmere (Greater Manchester)Ankerage Green, (Worcester)
added St Teresa's Club, Preston (Lancs) Victoria Pk, Southport (Merseyside) Tesco, Barnstaple (Devon) The Dart Inn, Burton on Trent (Derbyshire)

9th updated Bakewell (Derbyshire) Knutsford (Cheshire) Lisburn (Co Antrim, N Ireland - cancelled until Spring)
added Brackley (Northants)

8th: updated Derby (Derbyshire) Leyland (Lancs)
added Northampton (Northants)

7th: updated Portsmouth (Hampshire) all Yorkshire & West Midlands carboots with active website

6th: added Peterborough (Cambridge)
updated Stoneleigh (Warwickshire)

5th updated Mochdre (Conwy)
4th updated Ivybridge (Devon) Peterborough (Cambridge) many in Ireland

added Stoke on Trent (Staffs)
---
September

24th updated Croydon (London, CR2) Woodbridge (Suffolk)


21st: added Shorthill (Hereford & Worcester) Stithians (Cornwall)

18th: updated Adur (Sussex)

added Wembley (G London - HA)

18th: updated Lisburn (Co Antrim, N Ireland)

5th: updated Warrington (Cheshire) Redditch (Worcester in Herford & Worcs)


August

31st: added Bishop Auckland (Co Durham)

30th: updated Ripley (Surrey)
added Ballysimon (Co Limerick, Ireland)

29th: Updated: Gloucester (Glos) Poole (Dorset)

5th: updated Romford (Essex) Coventry (Warks)

July
29th: updated Newport (Gwent) Nantyci (Pembrokeshire)
added LLanelli (Pembrokeshire)

26th: updated Wotten-under-Edge (Glous)

25th: updated Bristol (Somerset)Penketh (Cheshire)
added Galashiels, St Boswells (Borders, Scotland)
22nd: added Wheatley (Oxfordshire) Greystones (Co Wicklow, Ireland) Astcote (Northants) Castledermot(Co Kilkenny, Ireland)

updated Horsham (Sussex) Falkirk (Scotland)


21st: updated Leyland (Lancs)
added Moylough (Co Galway, Ireland)

20th: added Glenealy (Co Wicklow, Ireland) Irvinestown (Co Fermanagh, N Ireland)

19th: added South Muskham (Notts) Romford (Essex) Billingham (Co Durham)
updated Mochdre (Conwy)

18th updated Darton (S Yorks)

10th: updated Lisburn (Co Antrim, N Ireland)

9th: added Charminster (Dorset) Shipley (W Yorkshire) Harbourne (W Midlands) Allenton (Derbyshire)

7th: updated Redruth (Cornwall)

4th added Thetford (Norfolk)

3rd: updated Cleethorps (Lincs)

2nd: updated Brighton (Sussex) Driffield (Yorkshire) Barrow (Cumbria) Lydiate (Merseyside) Whittlesey (Cambs) Leaminton (Warks)

added Wick (Highlands, Scotland) Peel (IoM) Barrow (Cumbria) Culworth (Oxford) Pinmore Green (Ayrshire, Scotland)

1st: updated Plymouth (Devon)

June
20th: added: Barnsley (S Yorks)

18th: added: Manchester (Greater Manchester)
updated: Hockley Heath (Warks)

12th: added: Mansfield / Eastwood (Nottinghamshire)



---
Has carboots

R

us helped you?
Please support it by buying me a pint (£2.50 here) using PayPal or use advertisers through this site.
Please click on map below to view all details of car boots in the area.

To see latest additions click here.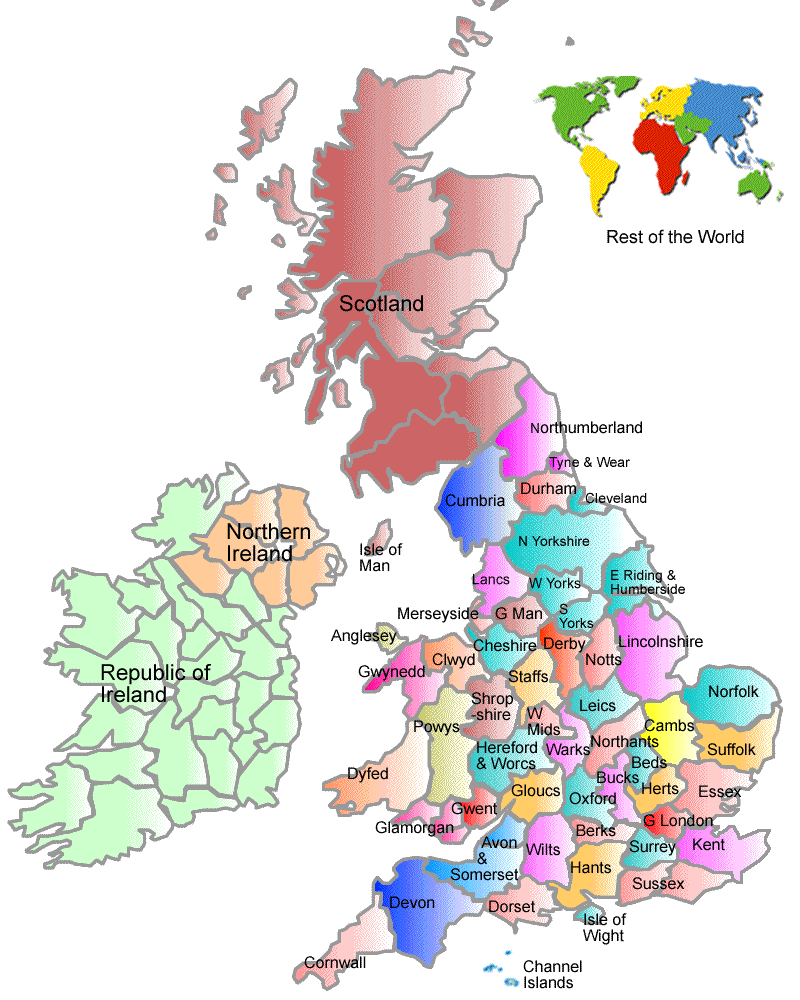 Please click on an area above:-
Or: select area from drop-down menu:


Going on holiday? Check out the car boots in the area.

Unitary authorities (e.g. Warrington): click on the old county.


------------------------------------------------------------------------------------------------------------------------------------------------------------------


The UK has

'Car Boot Sales', what do others have?:
France - Brocante / vide-grenier (empty your attic) / Troc et Puces (exchanges)
Australia - Swap Meet
USA - Garage Sale
Wales - Arwerthiant / Sêl Cist Ceir
Ibiza - rastrillo
Greece - Flohmarkt / Παζάρι
Netherlands - kofferbakmarkt(trunk barge = barge-boot)
Italy - 'sofitte in piazza'(= cash in the attic) also 'mercato delle pulci' = flea market; 'mercato dell'usato' = car boot
Finland - kirpputori
Denmark - Loppemarked/kraemmermarked
Sweden - bakluckeloppis / bakluckan / loppemarknad
Norway - Loppemarked / loppis
Car Boot Sales: facts & figures


Each year 1.5 billion pounds are spent at Car Boot Sales in the UK.
One million people visit Car Boot Sales every weekend during the season.
Average spend £9.61 per visit.
Most profitable boots London (£83), Wales (£80) per boot full


Tips for buying / selling:

Buying:

get up early!
always bargain
check all the boxes
check for damage
beware of electrical items unless seen working

antispam link

Selling

Take plenty of change and plastic bags
Use a bum-bag to keep money safe
take warm clothing
clearly display your items - make book and video titles easily seen
put a tablecloth / sheet on your table
price up the bigger items beforehand
take some stationery: pens, pencils & stickers
be honest, helpful and remain polite
on arrival, walk round for 10 mins, then set up your pitch, otherwise you will be overwhelmed.
selling for a charity? If so consider using the GiftAid form to donate your takings - this may increase the amount by 25%


click here to join Advertisers



Reclaim mis-sold PPI for FREE
Martin's MoneySavingExpert.com

Activcheltenham and Activbath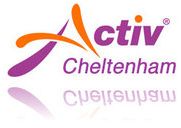 Web Visits
Has carboots

R

us helped you? Please support us with a donation using PayPal or use advertisers through this site.